The classy and stunning Kate Middleton married the Prince of England today and the look she has been keeping under wraps and top secret did NOT disappoint!!
The stunning beauty channeled Grace Kelly's wedding look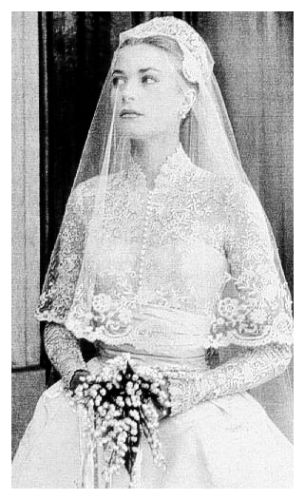 Here is Grace Kelly at her wedding in 1956, with the lace sleeves and the cinched waist, its a dead wringer!! But I love it. I think that Sarah Burton for Alexander McQueen did a phenomenal job, rumored to be looked over by Kate through the entire design process!!
Just breathtaking!