You can amp up a super-simple cotton dress with a KEY accessory this spring/summer...the straw bag!
No, I don't mean frumpy beach ones
I'm talking fashion-conscious straw handbags, specifically the "clutch"!
The repeat of a popular 70s trend made itself known on the "Tokyo Girls" runways
As well as "Rosa Cha"
And others!
Some of my favorites for the season:
The Kate Spade "Lawn Party" Bag $195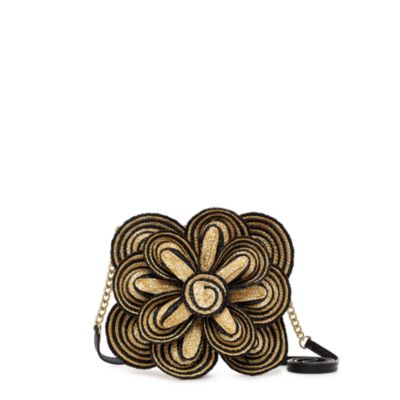 (its even more adorable in person!)
http://www.katespade.com/
Coach's "Natalie Hula" Bag for $225
http://www.coach.com/
Michael Kors' Straw Clutch
$178 at
http://www.macys.com/
Earth Accessories Straw Clutch Bag $44 at
http://www.walmart.com/
Better Yet - Go VINTAGE! Etsy hosts many vintage dealers, including my friend Jen's "Lady Jane Vintage"
Jen and other vintage dealers offer great straw bag finds for under $50
check out
http://www.etsy.com/