Whoever said women are hard to shop for never had to shop for a guy (hehe)! So true! But I've got some unique cool ideas that might just make you a hero on Christmas morning. Santa who?
For the sports fanatic:
If you've got a guy that prays to the baseball God, then you have to check out these two unique sports gifts!
1. Cufflinks made from actual stadium seats!
http://gifts.redenvelope.com/sports/reclaimed-ballpark-cuff-links-24420083?ref=HomeNoRef&viewpos=3&trackingpgroup=rcuff
10 stadiums to choose from
2. OR, how about cuff links made from actual MLB baseballs?
(same website)
Red Envelope (etailer)does an incredible job gift packaging items, and they are a great website to use to ship gifts directly!
Does your guy already have a bunch of cufflinks or watches?
How about a covered valet to display them?
For the beloved Grandpa:
Sticking with one of my fav sites, RedEnvelope.com I have given this gift and its incredible, it's "The Story of a Lifetime"
a custom engraved book with questions that beg for a full page answer about love, life, faith, family and tradition. It is a family keepsake that can be viewed by generations and is a GREAT way to keep the memory of a loved on alive. It really is the ultimate gift that they will spend weeks if not months making entries!
For the concert-junkie:
I bought one of these for my young male cousin as a gift when I bought him tickets to his first concert, years later he still loves to put all ticket stubs in there with photos and notes about the event. A cheap and easy gift OR a great gift to add on to a concert ticket or movie pass gift!
starting at $10 on amazon.com just search "ticket stub diary"
For the IT wizard OR the career-minded gentleman:
Hey, sometimes a guy has to get snazzy & classy, and if this doesn't sound like your guy...well, you might actually get him to put on a short & tie with THIS gift!
For $250 these wi-fi and usb cuff links are sure to the 'newest' thing
also available in USB only for $100
These REAL silver cufflinks actually emit a wi-fi hotspot! (wi-fi version only)
http://www.uncommongoods.com/product/wifi-and-usb-cufflinks
(can run one device at a time)
For the ultimate hipster:
The wooden bow tie! How cute and unique!
This $32 tie is worth the bucks, because it will surly get him noticed, and really....isn't that what the hipsters are all about?
http://www.uncommongoods.com/product/wood-bow-tie
(also available in a wooden tie, but eh...not as fun!)
For the guy that lives at the office:
Hey, he doesn't see the light of day....so bring him something living!
This glass terraneum is fool-proof and will instantly brighten the office environment with a bit of fresh oxygen!
http://www.uncommongoods.com/product/moss-terrarium-bottle
For the workout fanatic:
get him the MUST HAVE Nike Fuelband
this band links to your iPod or android phone and helps you track all your fitness and nutition! From $150 at sporting goods stores
Stuff for every guy's stocking
that he never knew he needed! (many of these I've bought and he has loved!)
Keep your cables organized!!!!
Cable Twisters for under $10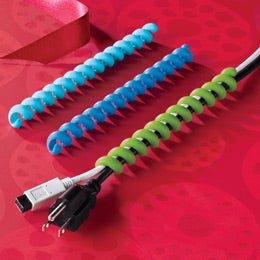 and cord keepers


All on
www.containerstore.com
How about this clip on head lamp (versus wearing the one that straps around the head?) You laugh, but have you ever had to walk to the bathroom when you're camping?! ($6)
http://www.containerstore.com/shop/giftWrapWonderland/stockingStuffers?productId=10028945&N=62523&Nao=40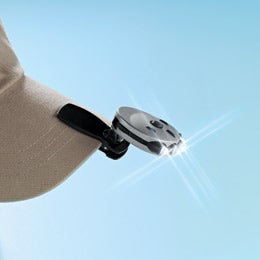 This cool iPhone pouch cleans the screen as its in your pocket! ($5)
http://www.containerstore.com/shop/giftWrapWonderland/stockingStuffers?productId=10031082&N=62523&Nao=120
If he has an iPhone, he might like a case that protects his phone, as well as has a hidden compartment to put his credit card, ID for some cash in! google 'stowaway iphone case' for different styles
Are they always spilling liquids on their electronics? How about a 'dry bag' for various accessories such as cell phones, cameras, even iPads!
www.seavenger.com
for the best prices!
Give him the gift of no fog and no spots! Put some Rain-x in his stocking. If you've never used it, you're missing out! This stuff seriously works!