3 days until Valentine's Day!!!!
You might already have your outfit picked out, and maybe this idea will help you jazz it up for every one's favorite love day! (ok, MY favorite love day!)
One of the cutest things I've ever seen is this heart-patch trend that is ALL over etsy.com where adorable red felt patches are added to clothing! Check it out:
On the elbow of a soft & cozy sweater:
On tights:
On leggings:
Even on leather!
Don't forget to add one to your hat too!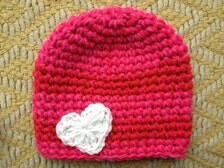 I'm loving the patches, check out
www.etsy.com
for fashions you can buy with them pre-made!
Otherwise, head to the craft store for some felt and some thread! Or cheat it and just iron on a heart shaped patch! (easy! but check your fabric instructions!)