It's time! Time for RosaM's Top 5 Gift Sets for the 2011 Holidays! I've been scouring and scraping every ad, store, display, website, etc - to compile the list of the five best beauty gift sets for you and yours this Holiday!
#5 Sephora's Fragrance Sampler with Gift Card
This incredible fragrance sample has something for EVERYONE, including a great purse atomizer, and it is only $50!
http://www.sephora.com/browse/product.jhtml?id=P299443&categoryId=C17602&shouldPaginate=true
Not only does it ship for free from the website (also available in stores) BUT, it also comes with a card that the recipient can use to redeem a full size bottle of their favorite fragrance from the kit!
This makes the list because:
1. Of the 12 scents, there is something for everyone to like
2. Free shipping - great for out of town gift giving
3. It combines the fun of a fragrance gift, with the excitement of knowing you will get to go into the store to redeem a bottle of your favorite!
Gift Giving Tip:
Include a Sephora gift card to make the trip to the store to redeem the full size bottle even more fun!
#4 Urban Decay's Naked Palette
This incredible palette has been around a few months, but it gets included with the Holiday gifts because it is THAT incredible!
This $48 palette was so popular, that Urban Decay had to bring it back to stores! It looks amazing on any skin tone, and the texture of the shadows is pure luxury! You also get a brush and an eye primer!
Available at Ulta
http://www.ulta.com/ulta/browse/productDetail.jsp?productId=xlsImpprod3150103
This makes the list because:
1. Universally flattering
2. The velvet case makes the user feel glamorous!
3. You can print a coupon off Ulta and use it towards this item!
Gift Giving Tip:
Wrap the palette and then tie a gloss to the top as the bow!
I like the new Urban Decay Stardust Gloss, $19 (also at Ulta)
It has incredible shine and any of the new shades will go great with the shadows in the palette!
#3 Tarte's Starlit Vanity
I don't know what drew me to this incredible palette more: the amazing shades and texture of the makeup, or the vintage inspired mirror vanity - that is reusable!!
This limited edition palette is worth every penny of the $52 price tag!!!!
You are instantly drawn to the 24 super-soft shadows, but the 24hour Amazonian Clay blush and the great mascara formula deserves praise too! Tarte's brand is made of all natural ingredients, which is great for green-beauty lovers!
This makes the list because:
1. It screams Holiday Beauty
2. The case is reusable
3. The makeup is all natural
Gift Giving Tip:
Why not include a copy of the book "Making Faces" by Kevyn Aucoin
You can find it on Amazon.com and its a great how-to guide to creating great looks!
#2 Bare Minerals "Box of Gems" Holiday Collection
This is an exclusive to QVC - and better yet - it's on easy pay right now! What a treat for yourself or for a gift!
Bare Mineral's Holiday Sets NEVER disappoint (I would know, I get the big kit each year from my amazing mother!) and this year's kit was inspired by jewel tones! How fashionable!
This $80 kit features 5 Buxom lip plumping glosses and 5 Mineral glosses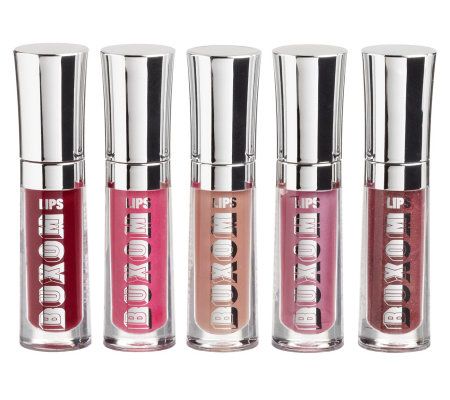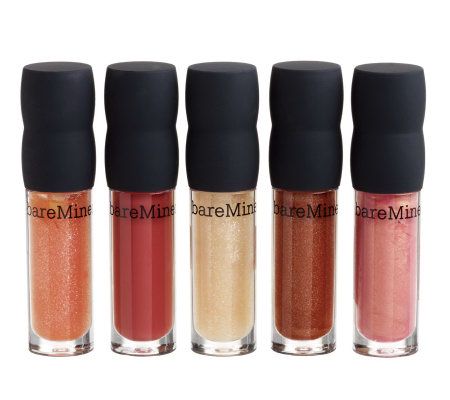 Then there are 2 sets of shadows to compliment all skin tones!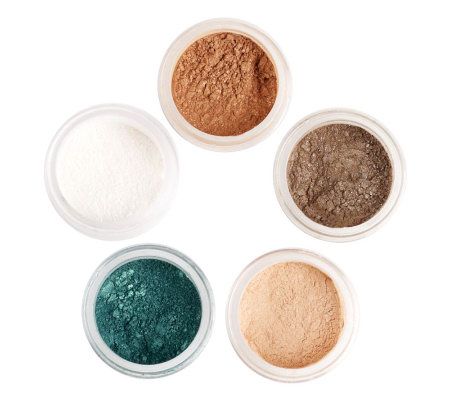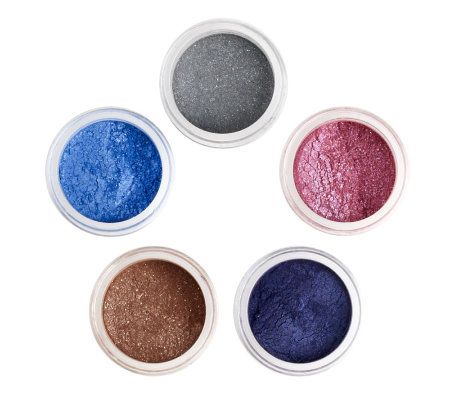 Why this is on the list:
1. Bare Minerals products are so easy to apply!
2. The color selection is on trend right now
3. The ingredients are all natural
4. The easy pay option makes the 4 payments of $20 great for any budget!
Gift Giving Tip:
Use a bold jewel tone paper (think teal or raspberry) to keep with the theme, and include an eyeshadow brush as the bow
I like a tapered brush for applying loose shadow, like this Bare Minerals one for $14 (Ulta, QVC, Sephora and the BE store)
#1 Make Up For Ever's "Wild & Chic Collector Case"
Beware: this is for serious makeup mavens!!
I can't stop staring at this amazing assortment of HD-Camera quality cosmetics!
This kit selection was specifically selected by Make Up For Ever's Creative Director, Dany Sanz! In fact, he signed many of them - and if you purchase this exclusive 2011 kit, your train case might be signed!
This kit is worth over $600, but Sephora (exclusive retailer) will ship it for free at the $330 price.
You would spend $300 in the HD primers and concealers anyway, but with this kit you get 30 products in a snake-print black train case! The false lashes are a bold exclusive design as well! Perfect for girl's night!
Why this is on the list:
1. There might not be a more indulgent beauty set out there!
2. If the recipient loves cosmetics, this will make her heart stop with excitement! (a good thing!)
3. Once you own a train case to carry your cosmetics, you will never go back!
Gift Giving Tip: Just give this gift with a huge animal print bow on it, trust me, she will appreciate it!